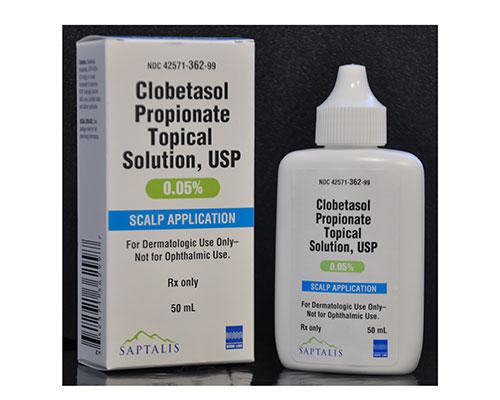 A new generics partnership is bringing oral liquid and topical products to the market. Micro Labs USA and Saptalis Pharmaceuticals have formed a strategic collaboration to launch single-source and multisource generics in the United States, as well as launched the first product of their partnership, a generic of Clobex topical solution (Clobetasol 0.05%).
"Micro Labs is excited to collaborate with Saptalis as we look to expand our product line across multiple dosage forms," said Ashok Jain, director of Micro Labs USA. "Our first launch with Saptalis, clobetasol topical solution, is widely used for the treatment of psoriasis and dermatitis. It is our aim to make this product available at affordable pricing to patients in need of the same. This medication reinforces our ultimate goal to bring high quality, affordable drugs that are needed in the U.S. market."
The companies said the generic would address inconsistent availability of the product, and that they planned to launch additional products with total market size of $200 million, per IQVIA data, in the second and third quarters of 2020.
"Saptalis and Micro Labs have been working together on multiple product development and commercialization projects," said Saptalis president and CEO Polireddy Dondeti. "We are proud to be associated with Micro Labs and we truly value the rich experience and understanding of the U.S. healthcare sector they bring to the partnership."